On September 7,
People Inside Electronics
and
LA Sonic Odyssey
presented the inimitable bass baritone
Nicholas Isherwood
at the
MorYork Gallery
in Highland Park. The program was called
The Electric Voice
, and it featured 8-channel works written for, commissioned by, or dedicated to Isherwood.
One can't help but be amazed as soon as you step inside MorYork. It might be the most unassuming building in what Huffington Post calls America's "
Hottest Neighborhood
," but what lies within is only comparable in uniqueness to the likes of Culver City's
Museum of Jurassic Technology
. It was a perfectly surreal setting for this otherworldly concert of contemporary vocals and electronics.
As soon as Isherwood began singing, it was immediately obvious why the likes of Stockhausen, Eötvös, Bussotti, Messiaen, and numerous other composers and musicians have desired to work with him. The undeniable richness of his voice is coupled with a clear and deep commitment to musical experimentation, making for a startlingly powerful performance.
The concert kicked of with
Michael Norris
'
Deep Field I,
which drew inspiration from the Hubble Space Telescope. After a false start, the performance was underway, with Isherwood's voice reverberating around the 8 channel system, channeling early astronomical texts.
Otro
, by
Jean-Claude Risset
found Isherwood navigating an acousmatic sound environment populated with errant harps, synthesizers, voices, fires, and other aural miscellany. In such an intimate space, I imagined what it would have been like if Isherwood could have been singing from the center of the audience. The piece seemed to portray the interaction of the external world of recorded sounds with the internal world of the singer, and that sort of centralized spatialization could have further enveloped the audience within the introversion of that aural role.
This was followed by
Lissa Meridan
's
shafts of shadow
, in which Isherwood wore headphones and reacted in immediate vocalize imitation to the sounds he alone could hear. The piece involved spatialized echoes and delays, but during this piece the wireless mic started noticeably cutting out. However, there were moments when I was grateful fo this. The parts when the microphone failed and the voice carried its own weight reminded me of
Demetrio Stratos
or
Cathy Berberian
solos. It was a fascinating A/B between the otherworldly, effected sheen of the intended piece and the raw talent going into it, vaguely similar to hearing the
vocals-only track by David Lee Roth
(though Isherwood's was entirely different and much better).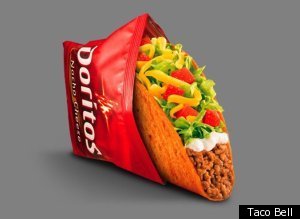 After attempts to replace the delinquent wireless mic led to a brief intermission, Isherwood premiered
PIE
artistic director
Isaac Schankler
's
Mouthfeel
. On the surface it was a mere commentary on consumption and industry, pairing a mass-produced consumer item (
Doritos Locos Tacos
) with the aesthetics of laptop electronics and voice. However, that pairing also implied a commentary on programmatic subject matter in contemporary music, banging the gavel of absurdity at both.
Following a longer intermission, it was time to hear Stockhausen's
Capricorn
. As is inevitable with a Stockhausen piece done right, all other attempts at spaciness, zaniness, or eccentricity were trumped. After the recorded track began, Isherwood took the stage dressed in an amazing silver bodysuit with silver facepaint. One got the impression that this was a more natural state for him, while the other version was the real costume. After standing silently for some time, his sudden strong vocal entrance recalled
Andy Kaufman
's Mighty Mouse. What followed was a stellar performance by an amazing performer - one that brought the house down and was the highlight of an already ambitious evening of music.
I was surprised that this was somehow my first
People Inside Electronics
show, but it will definitely not be my last. Their next concert is on October 8, featuring the Lyris Quartet. The last time I attended an
LA Sonic Odyssey
show, it
featured Stockhausen's Kontakte
, and I'm very happy that the Sirius flag has been waving high this last year.